Choose Expert Landscape Maintenance Backed by 60 Years of Experience and Our 100% Customer Satisfaction Guarantee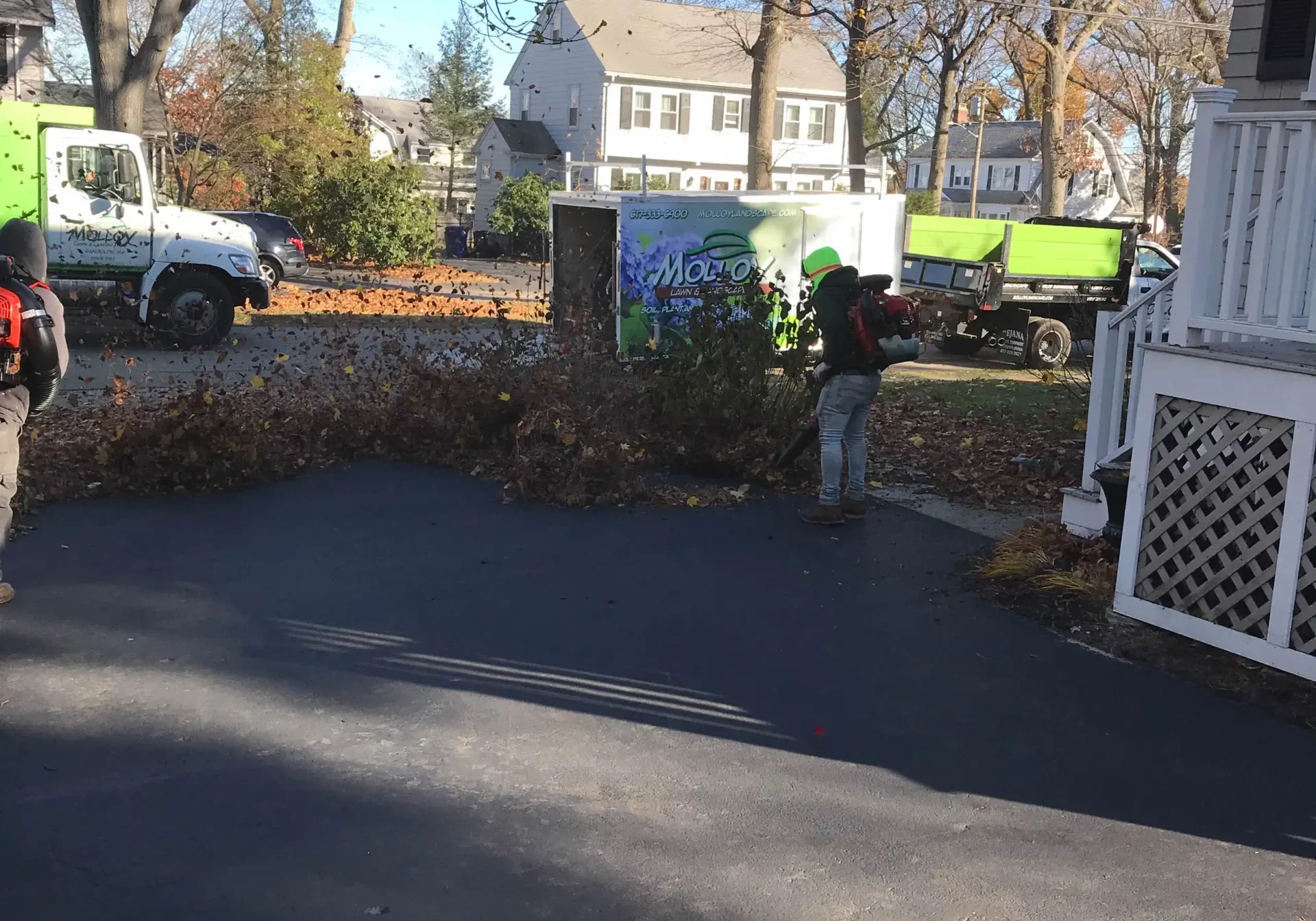 Milton, Massachusetts, is home to exquisitely maintained landscapes of all types. With scenic slopes to the west and a beautifully designed golf course in the eastern corner of town, our community is a gallery of vibrant plant life and idyllic scenery. Give your home the same natural, elegant appeal with professional landscaping completely tailored to your property's needs. At Molloy Lawn & Landscape, we do it all, from lawn mowing and edging treatments as part of annual service contracts to deer and rabbit repellent treatments so you can enjoy your backyard in peace. We have diligently served the Milton, Massachusetts, community of business owners and homeowners with complete landscape maintenance for over 60 years, and our family-owned business is proud to continue the tradition for years to come. Our clients love our generations of landscaping experience and the long-term relationships we cultivate with every family and property in our care. We offer complete satisfaction with every maintenance appointment and service—if you're ever less than 100% satisfied, call our team, and we'll turn back around to make it right!
With professional landscaping maintenance, you can enjoy a complex landscape filled with unique plantings and intricate hardscaping features, a crisply maintained estate of pristine grass and trimmed trees, or a lawn and landscape that's always ready for entertaining guests, no matter the season. When you call in the Molloy team, we'll make a custom-crafted Molloy Master Plan that proactively cares for your property, addressing unique needs before they turn into problems and creating solutions for long-term improvements and instant curb appeal. We do it all, with residential and commercial landscape maintenance services, including:
Lawn mowing, edging, aeration, and seasonal care
Spring & Fall Cleanup
A natural lawn care program with all-natural fertilizers for a safe landscape
Fungus and weed treatments
Ongoing plant care and seasonal cleanup services
Gutter cleaning and power washing for a pristine appearance
Pest control treatments, including options for deer and rabbit repellent and mosquito and tick control
Find Inspiration in Our Gallery of Milton, Massachusetts, Landscape Designs
See what high-quality work looks like. Browse our online portfolio of residential and commercial landscapes in the area so you can envision the possibilities for your own landscape.
Come Home to a Beautiful Landscape
That's Always Ready for You
With Molloy Lawn & Landscape, a gorgeously maintained landscape will be waiting for you in the evenings and on the weekends so you can relax outdoors and enjoy your home's curb appeal without having to handle maintenance or juggle multiple contractors. Professional landscaping does more than make your property eye-catching week after week. It can protect your property by keeping pests away, encouraging your trees and shrubs to grow in the proper shapes for long-term health, and enriching your plants and grass.
Get even more by choosing the local experts, with our:
Commitment to fast, convenient communication

Get your quote within 24 hours! You can also reach our friendly front office team via email or over the phone during business hours. It's also easy to confirm appointments and stay updated with our online portal and text messages.

60 years of expertise

We have deep roots in the community, and our family has been designing, managing, and maintaining local landscapes for decades.

100% satisfaction guarantee

Our Molloy Promise is this: "My name is on the truck, I want you to call me back if you're not happy." As part of that guarantee, we maintain equipment with daily-sharpened blades and use high-quality materials, including natural fertilizers. Our team will show up on time and in uniform, and all of our employees have a background check. Whatever you need done, our team can do it right.
Clients Trust Our In-Depth Assessments of Their Property's Needs and Potential
We love serving our local clients with high-quality landscaping services and enjoy working every day to beautify our community with long-lasting landscape installations. Our clients love our services in turn because they can rely on us for quick communication, landscaping expertise, and an unfailing work ethic. See what homeowners and business owners have to say about Molloy Lawn & Landscape:
Take Landscape Maintenance Off Your To-Do List
With Our Experience-Backed Array of Annual and Seasonal Services
Take lawn care and landscaping tasks off of your to-do list with a single services provider. With Molloy Lawn & Landscape, you don't have to reach out to specialists for turf installation, expert tree care, new seating walls, or anything in between. We do it all, and we do it with excellence so you can enjoy complete peace of mind along with your pristinely maintained luxury landscape. We offer these landscaping services to homeowners and businesses in Milton, Massachusetts:
It's Easier Than Ever to Have a Personalized Landscape Design and Maintenance Plan Tailored to Your Property and Budget
Our seven-step process is built around your landscape style preferences and your schedule.
We can complete your landscape transformation in these seven simple steps:
If you're ready to get started, fill out our easy online form to let us know what you're looking for. One of our friendly experts will be in touch within 24 hours.
Extending Our Decades of Local Expertise
Across Milton, Massachusetts, and Surrounding Towns
Milton, MA
Dorchester, MA
Dorchester, MA
Quincy, MA
Quincy, MA
Hyde Park, MA
Hyde Park, MA
Braintree, MA
Braintree, MA
We're a family-owned and operated business that specializes in serving the Milton, Massachusetts, community. For over 60 years, we've been crafting lawns and landscapes built to thrive in our unique climate, and we're constantly innovating to adopt new techniques and best practices.
Our comprehensive array of lawn care, landscape maintenance, hardscaping services, and snow removal are available for homeowners and businesses in a seven-mile radius surrounding Milton, Massachusetts, including these communities:
Browse Our Open Landscaping Positions Today
We hire experienced landscape designers, buildings, and maintenance professionals who are committed to excellent customer service. Browse our open positions today to further your career in your community!
Ready for Easy, Elegant Landscaping?
Contact Us Today for a Free, No-Obligation Quote!
Landscaping you can trust is just a couple of steps away. Contact us today for a no-obligation quote and to schedule an onsite visit.