Molloy Lawn & Landscape Has Been Providing Pest Control and Landscaping Services Since 1963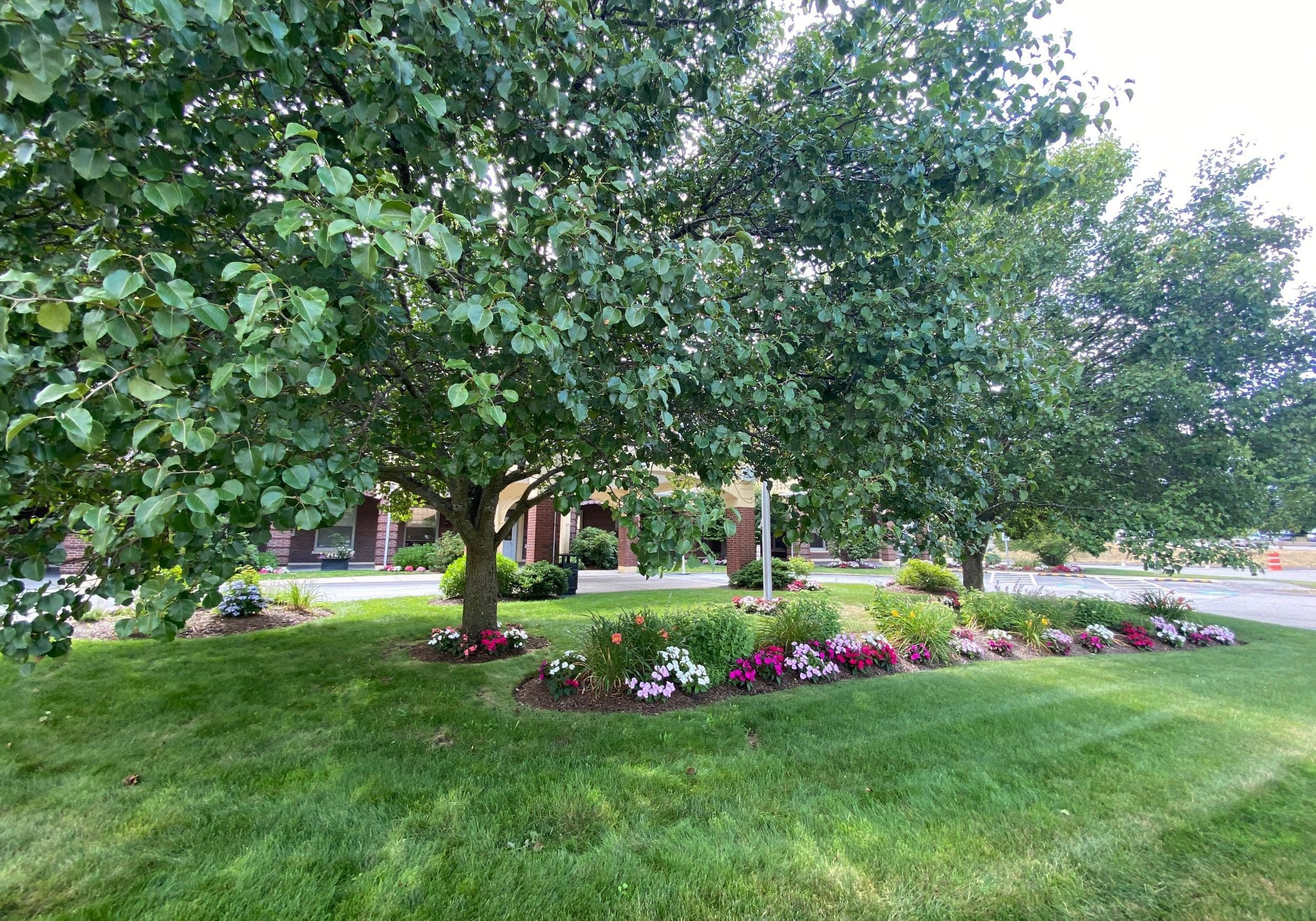 Milton, Massachusetts, is home to a flourishing naturescape, including animals like deer and rabbits, as well as plants and trees that grow thick across the ground or drop leaves every season. Unfortunately, this can make your lawn and landscape attractive to pests like mosquitos and ticks. Make your lawn and landscape safe for children, pets, and fun outdoor get-togethers with professional mosquito and tick control services from Molloy Lawn & Landscape. Our team is committed to providing high-quality and safe services that tackle insects before they make themselves at home on your property or if you have a long-term pest problem that no one's been able to solve.
Since 1963, we've been providing tailored services that meet the unique needs of each of our client's properties, whether you have towering trees that drop a lot of ground cover for ticks to hide in, water features that attract mosquitos, or garden beds that attract animals carrying ticks and other others. Get the services and peace of mind you need every season with:
Targeted mosquito control efforts that target areas like your patio, backyard, and water features

Tick control to reduce your family's potential exposure to Lyme disease or tick infestations

Comprehensive landscaping care that keeps your plants trim, tidy, and less vulnerable to infestations

Ongoing treatment options every season and auxiliary treatments that are just a call away

Additional options for rabbit and deer control to abate the risk of ticks being carried onto your property
Each of these layers of mosquito and tick control will help you, your family, and your pets enjoy your landscape with fewer concerns about ticks, mosquito bites, and Lyme disease. 
Reach out today to learn more about our mosquito and tick control processes or schedule an assessment of your property.
Visit Our Online Gallery to See How Our Comprehensive Services Can Enhance Your Property
Want to enhance your property's curb appeal? Explore our gallery to see how we can beautify your landscape while keeping it tidy, well-maintained, and free of mosquitos and ticks.
Without Worrying About Pests
Mosquitos and ticks can be incredibly dangerous. Whether your pets are running around the yard, children are playing outdoors, or guests are coming over for a backyard celebration, these pests can interfere with even a quick walk through the grass. That's why we provide multiple layers of mosquito and tick control, including pet- and child-safe chemical treatments, seasonal cleanup so pests can't hide in the leaves, and other preventative measures. Benefit from the peace of mind and convenience of professional pest management that offers:
Clear and fast communication

We respect your time and always respond to questions or requests for quotes within 24 hours. Our friendly full-time office staff is ready to talk to you over the phone, via text, online, and over email.

60 years of expertise

Our company has been serving homeowners across Milton, Massachusetts, since 1963. We have decades of expertise in protecting plants from nutrient deficiencies, droughts, and seasonal weather changes. We also have a network of trustworthy mulch providers.

Molloy Promise

Our signature Molloy Promise is that our customers are always 100% satisfied—"My name is on the truck, I want you to call me back if you're not happy!" Get great service on time, every time, or let us know, and we'll turn around to make it right.
Our Clients Love the Peace of Mind That Comes From Professional Mosquito & Tick Control
We love serving our local clients with high-quality landscaping services and enjoy working every day to beautify our community with long-lasting landscape installations. Our clients love our services in turn because they can rely on us for quick communication, landscaping expertise, and an unfailing work ethic. See what homeowners and business owners have to say about Molloy Lawn & Landscape:
Put Our 60 Years of Landscaping Expertise to Work
With Complete Design, Installation, and Maintenance Options
Take lawn care and landscaping tasks off of your to-do list with a single services provider. With Molloy Lawn & Landscape, you don't have to reach out to specialists for turf installation, expert tree care, new seating walls, or anything in between. We do it all, and we do it with excellence so you can enjoy complete peace of mind along with your pristinely maintained luxury landscape. We offer these landscaping services to homeowners and businesses in Milton, Massachusetts:
We Make It Simple for Milton, Massachusetts, Residents to Enjoy Personalized Landscaping Services
Our seven-step process is built around your landscape style preferences and your schedule.
We can complete your landscape transformation in these seven simple steps:
If you're ready to get started, fill out our easy online form to let us know what you're looking for. One of our friendly experts will be in touch within 24 hours.
Proudly Serving the Milton, MA, Community
Milton, MA
Dorchester, MA
Dorchester, MA
Quincy, MA
Quincy, MA
Hyde Park, MA
Hyde Park, MA
Braintree, MA
Braintree, MA
We're a family-owned and operated business that specializes in serving the Milton, Massachusetts, community. For over 60 years, we've been crafting lawns and landscapes built to thrive in our unique climate, and we're constantly innovating to adopt new techniques and best practices.
Our comprehensive array of lawn care, landscape maintenance, hardscaping services, and snow removal are available for homeowners and businesses in a seven-mile radius surrounding Milton, Massachusetts, including these communities:
Spend More Time Outdoors This Season
Without Mosquitos & Ticks Chasing You Back Indoors
Whether you want to keep pests at bay or are seeing a lot of mosquitos and ticks in your yard, we're here to help. Reach out today to tell us what you're looking for, and we'll schedule a convenient onsite visit to create your free assessment.