At Molloy Lawn & Landscape, Transparent Pricing and High-Quality Service Is Part of Our Promise to You
Come home to a landscape that's beautifully designed and pristinely maintained every season with landscaping services from the Molloy family. Our company has over 60 years of experience designing, installing, and maintaining landscaping in Milton, Massachusetts, and we're proud to be a trusted choice for complete landscaping services. Contact us today, and we'll put together a landscaping services plan with pricing that fits your budget, and a level of care that exceeds your expectations.
Customize Your Property With a Professional Landscape Design: Starting at $597
Bring your landscape vision to life with a detailed design plan, made to scale and in complete color. Each landscape design plan includes the details for drainage, plantings, hardscapes, and more.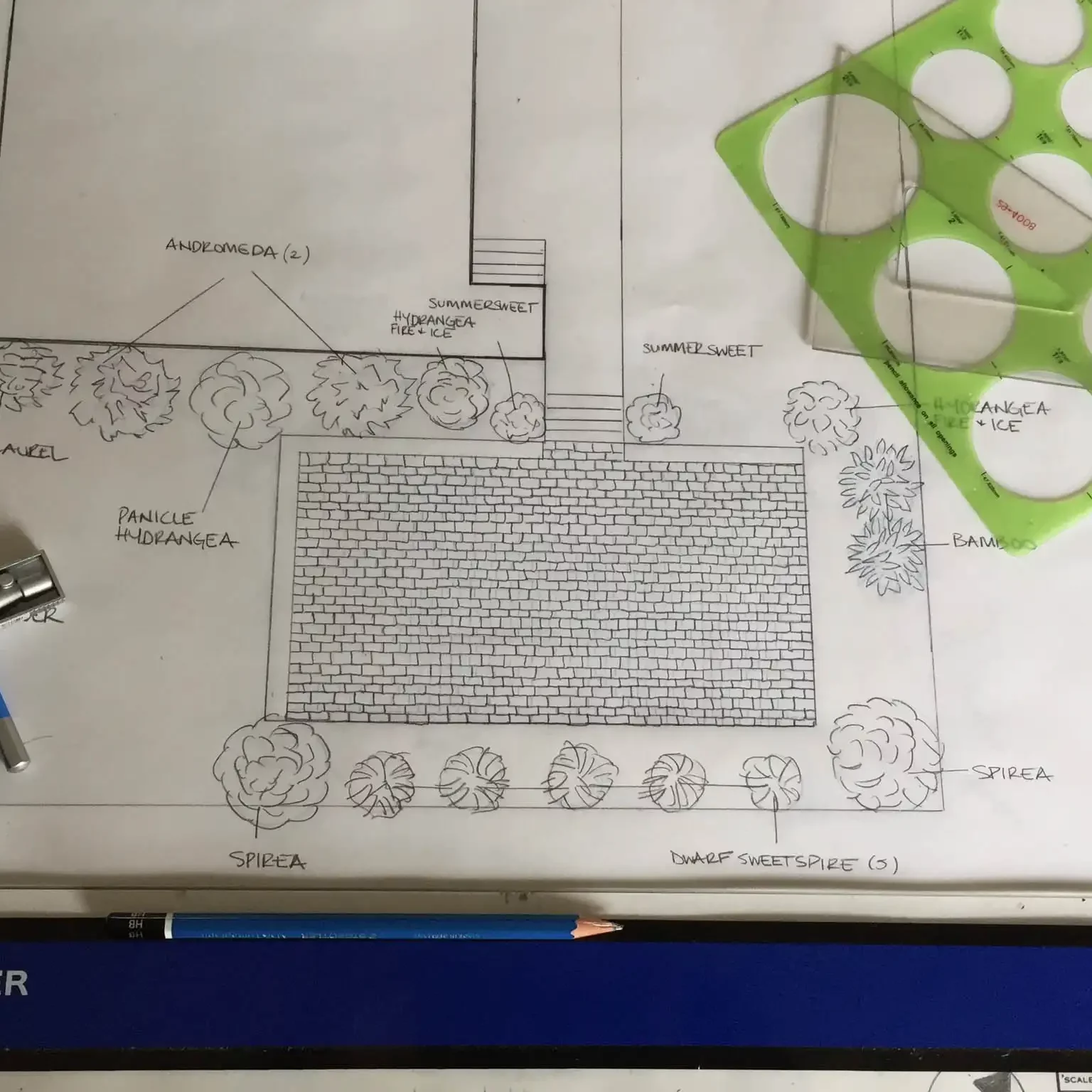 Illuminate Your Property With Custom Landscaping Lights
Beautiful landscape lighting can give your home a welcoming glow, highlight your favorite outdoor features, and light up your front path. The Molloy team provides standard and advanced lighting installations and renovations to convert old halogen light systems to LEDs. Pricing includes:
Standard lighting fixtures for pathways, trees, and home: Starting at $275 per light fixture with a five-unit minimum
Advanced lighting (hardscape lighting, moonlighting, and outdoor living spaces): $100/man-hour and the cost of materials
LED light system conversion: $100/man-hour and the cost of materials
High-Quality Landscaping Installations and Professional Touches
Enjoy full-service landscape updates and installations that are built to last and boost your home's curb appeal throughout the seasons. Our one-time service applications for landscaping installations include:
Plant installation: Starting at $500 (includes a one growing season limited warranty, if our soil care program is included)
Grading: Starting at $500-5,000 depending on project complexity
Sodding: Starting at $795, depending on the size of the project
Drainage: Starting at $900
Mulching: $155/yard of mulch
Add Character and Structure with Hardscape Installation
Come home to beautiful hardscape features and an outdoor living space built for outdoor relaxation. Enjoy luxurious features with landscaping pricing of:
Patio installation: Starting at $5,000
Retaining walls Starting at $2,000+/wall
Fire pits: Starting at $2,000-3,000
Outdoor fireplace: Starting at $10,000
Outdoor kitchen: Starting at $5,000
Upgrade Your Landscape With Lawn Renovations: Starting at $600
Replenish your lawn for every growing season! Boost your home's curb appeal with a lush, healthy lawn through professional services like:
Fresh sod installation all year long
Hydroseeding treatments to ensure full, thick grass
Aeration and seeding treatments in the Fall
Boost Your Curb Appeal With Lawn and Landscape Cleanup Services: Starting at $597
Come home to a crisply maintained lawn and landscape. We offer both one-time services and seasonal options. Our team will create a personalized service plan for your property with options like:
Mowing and edging treatments
Blowing and removing debris
Trimming and pruning plants under 10 feet
Weed control treatments
Comprehensive Landscape Services Customized for Your Property's Needs: Starting at $297/month
Every maintenance project starts with a complimentary Molloy Master Plan, full of detailed action items and recommended services for your property. We provide full-service maintenance options to keep your landscape beautiful and thriving season after season. Services include:
Property Owners Love Our 100% Satisfaction Guarantee
(And They Know We Mean It)
We love serving our local clients with high-quality landscaping services and enjoy working every day to beautify our community with long-lasting landscape installations. Our clients love our services in turn because they can rely on us for quick communication, landscaping expertise, and an unfailing work ethic. See what homeowners and business owners have to say about Molloy Lawn & Landscape:
Get a Custom Landscape Design and Molloy Master Plan for Ongoing Maintenance in Seven Simple Steps
Our seven-step process is built around your landscape style preferences and your schedule.
We can complete your landscape transformation in these seven simple steps:
If you're ready to get started, fill out our easy online form to let us know what you're looking for. One of our friendly experts will be in touch within 24 hours.
Providing Premium Landscaping Services Throughout
Milton, Massachusetts, and Surrounding Communities
Milton, MA
Dorchester, MA
Dorchester, MA
Quincy, MA
Quincy, MA
Hyde Park, MA
Hyde Park, MA
Braintree, MA
Braintree, MA
We're a family-owned and operated business that specializes in serving the Milton, Massachusetts, community. For over 60 years, we've been crafting lawns and landscapes built to thrive in our unique climate, and we're constantly innovating to adopt new techniques and best practices.
Our comprehensive array of lawn care, landscape maintenance, hardscaping services, and snow removal are available for homeowners and businesses in a seven-mile radius surrounding Milton, Massachusetts, including these communities:
Ready to Grow Your Career in a Landscaping Specialty?
Apply Today to Join the Molloy Lawn & Landscape Team
We hire experienced landscape designers, buildings, and maintenance professionals who are committed to excellent customer service. Browse our open positions today to further your career in your community!
Get a Free, No-Obligation Quote
for Your Landscape Redesign or Maintenance Program
You care about your home's landscape, and our team is dedicated to providing it with the attention and individualized services it deserves. Come home to a trim lawn and hedges, pruned trees, and a custom outdoor living space that's perfect for your unique vision of outdoor relaxation. Call us today to learn more about our services, or fill out our online form to tell us what you'd like to see in your new landscape..