Boost Your Home's Curb Appeal With Molloy Lawn & Landscape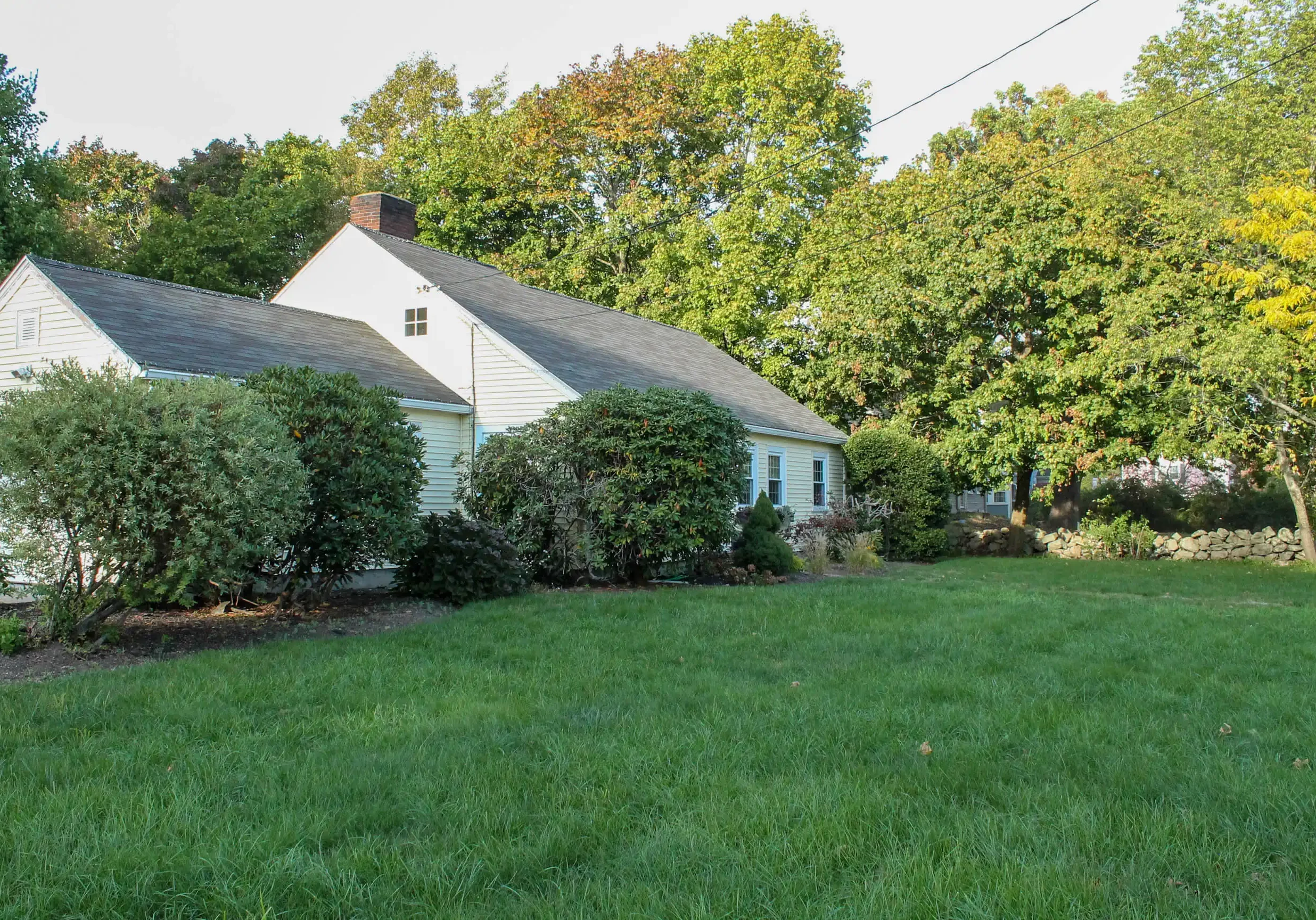 In every beautiful landscape, the grass takes center stage. Come home to a beautiful fresh lawn of new grass that's expertly selected and installed to thrive on your property. Professionally installed and managed sod will grow deep roots into the soil, locking it in place and resulting in a verdant carpet of lush grass throughout the growing season. Make your landscape the envy of the neighborhood with a seamless grass carpet that rivals the grounds at the Wollaston Golf Club or is built for hours of outdoor recreation and fun like the grassy fields of Cunningham Park. You can enjoy thick, well-maintained grass grown from fresh sod installations every year so your lawn is always picture-perfect. At Molloy Lawn & Landscape, we've spent over 60 years perfecting the art of sod installation and lawn maintenance so our clients always come home to a jewel-green lawn that's just the right height for walking, running, or enjoying the other luxurious features of your landscape. Our full range of sod and grass services include:
Sod installation, including our assessment of what sod types will thrive on your landscape and completely managed installation processes from our elite team
Overseeding and aeration services to ensure maximum growth of grass seedlings across your lawn and to quickly hide any lingering seams or patches in your grass
Hydroseeding, or spraying your lawn with a combination of fertilizer, mulch, soil nutrients, and seed to transform your lawn into a seamless sea of healthy grass
Soil services to balance the pH, reintroduce nutrients, and aerate (or decompact) the soil
Complete turf management: If you want to enjoy lush green grass all year long, opt for synthetic turf that's built to last. Our team can install turf so it creates a permanent grassy layer for your lawn or backyard for years to come.
When your lawn needs a fresh start or a professional touch-up, contact the experts at Molloy Lawn & Landscape.
Explore Our Gallery to See How Fresh Sod Can Elevate Your Home's Landscape
Imagine how a seamless, beautiful green lawn can transform your landscape. Browse our online gallery to see how fresh sod installation and turf installation projects beautify the properties in our portfolio.
Choose Molloy Lawn & Landscape for Complete
Sod Installation and Management All Season Long
Healthy grass provides much more than curb appeal. It can protect your soil and your landscape from hazards that plague landscapes across Massachusetts, such as weeds, soil erosion, and poor soil composition. At Molloy, we assess the health of every landscape and create a turf or sod installation plan based on the long-term needs of your unique property. We also provide:
Convenient communication with quick response times

Full-service lawn and landscape options

Over 60 years of experience serving Milton, Massachusetts, homeowners

Complimentary property evaluations

Natural fertilizing programs
Our Clients Love Our Comprehensive Sod & Turf Services
Including Natural Fertilizing Programs
We love serving our local clients with high-quality landscaping services and enjoy working every day to beautify our community with long-lasting landscape installations. Our clients love our services in turn because they can rely on us for quick communication, landscaping expertise, and an unfailing work ethic. See what homeowners and business owners have to say about Molloy Lawn & Landscape:
Beautify Every Inch of Your Landscape
With Landscape Maintenance, Seasonal Services, and More
Take lawn care and landscaping tasks off of your to-do list with a single services provider. With Molloy Lawn & Landscape, you don't have to reach out to specialists for turf installation, expert tree care, new seating walls, or anything in between. We do it all, and we do it with excellence so you can enjoy complete peace of mind along with your pristinely maintained luxury landscape. We offer these landscaping services to homeowners and businesses in Milton, Massachusetts:
Call Us Today to Take the First Step Toward a Lush Green Lawn
Our seven-step process is built around your landscape style preferences and your schedule.
We can complete your landscape transformation in these seven simple steps:
If you're ready to get started, fill out our easy online form to let us know what you're looking for. One of our friendly experts will be in touch within 24 hours.
Enhancing Lawns Across Milton, Massachusetts
With Reliable Sod Installation and Care
Milton, MA
Dorchester, MA
Dorchester, MA
Quincy, MA
Quincy, MA
Hyde Park, MA
Hyde Park, MA
Braintree, MA
Braintree, MA
We're a family-owned and operated business that specializes in serving the Milton, Massachusetts, community. For over 60 years, we've been crafting lawns and landscapes built to thrive in our unique climate, and we're constantly innovating to adopt new techniques and best practices.
Our comprehensive array of lawn care, landscape maintenance, hardscaping services, and snow removal are available for homeowners and businesses in a seven-mile radius surrounding Milton, Massachusetts, including these communities:
to Grow Your Career as a Landscaping Expert
We hire experienced landscape designers, buildings, and maintenance professionals who are committed to excellent customer service. Browse our open positions today to further your career in your community!
Come Home to a Beautiful Green Lawn This Season
Contact Molloy Lawn & Landscape to Get Started
Don't want until the next dormant season to start thinking about the possibilities for your lawn. Contact our team today about sod installation and management, lawn care services, and more.