Molloy Lawn & Landscape Specializes in Timeless Landscape Design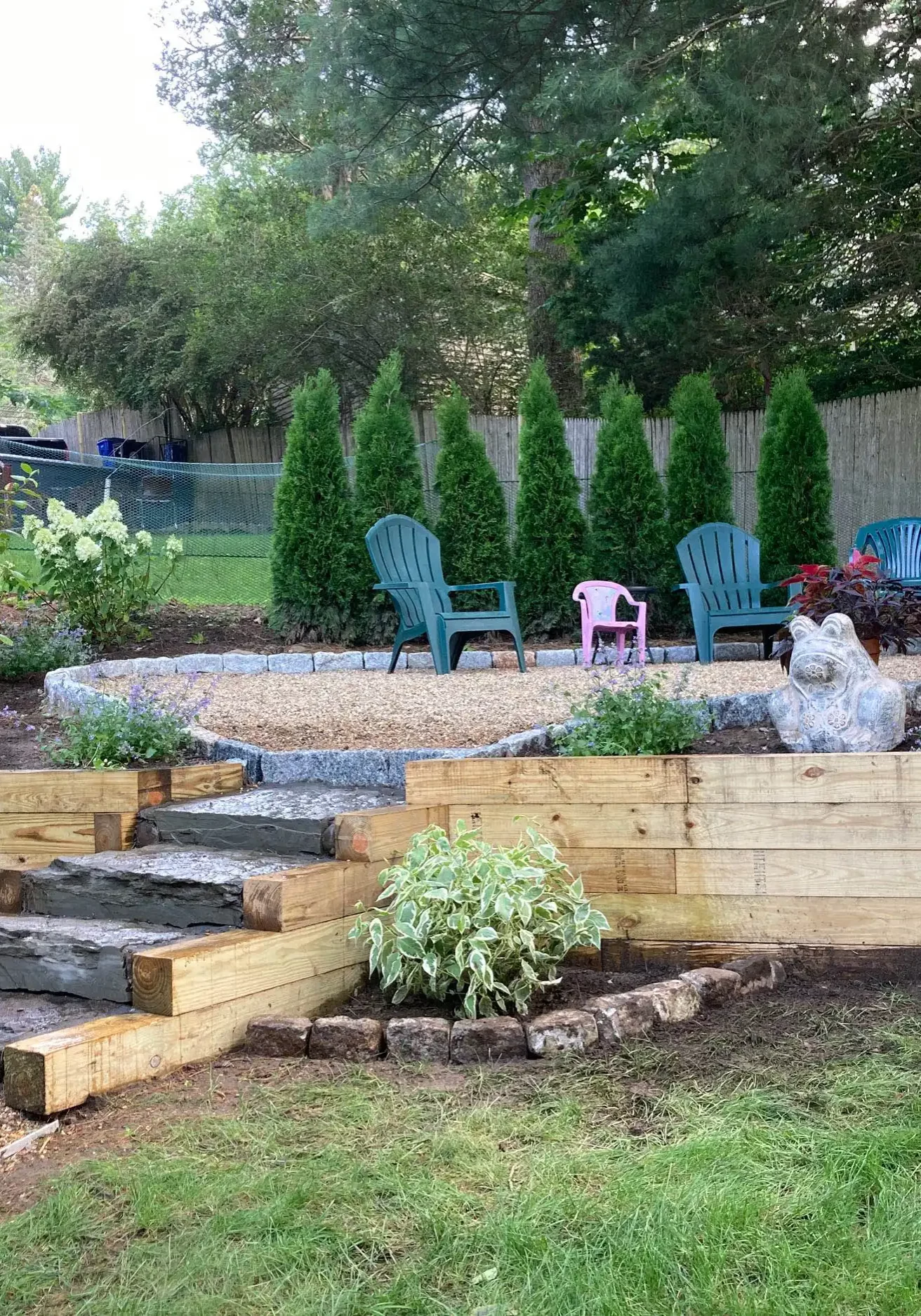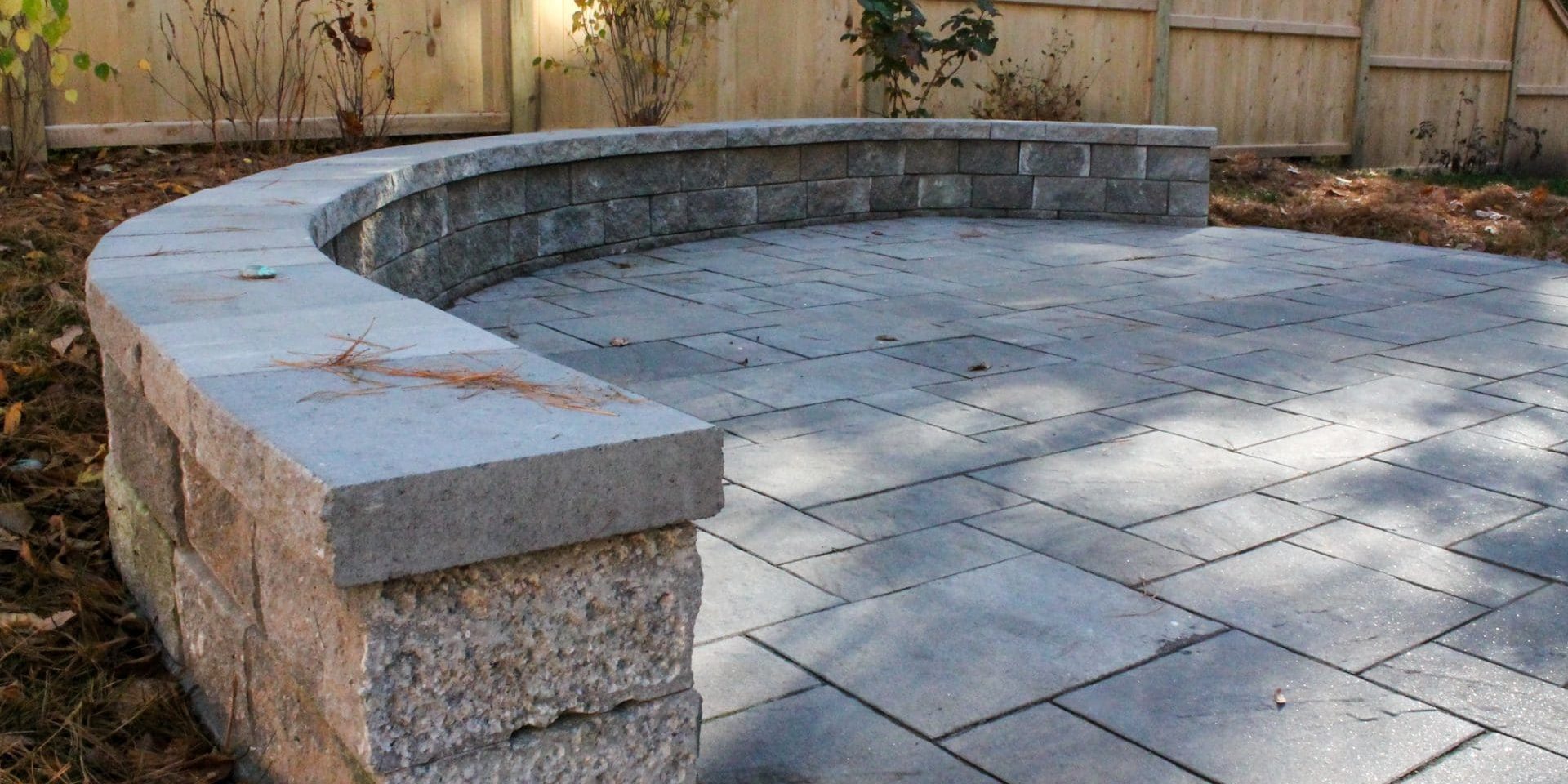 Eye-catching landscapes don't start with beautiful plantings and rich hardscaping materials. They start with a detailed design plan crafted by landscape design experts. If you're looking to refresh your home's landscape with a brand new layout, beautiful plantings and hardscaping elements, or custom features, talk to the design team at Molloy Lawn & Landscape. As you start your design journey, you can find inspiration in the ivy-covered verandah walls of the Eustis Estate Museum, complete with lush green grass and cobblestone patios. Alternatively, your new landscape design can find inspiration from the rugged hills and forest of the Blue Hills reservation, with towering trees, winding footpaths, and peaceful solitude. Whether you'd love to come home to a beautiful lawn and landscape built for peaceful relaxation, or if you enjoy hosting family and friends, the team at Molloy Lawn & Landscape can take your style inspiration and create a unique landscape design built for you and your property.
Our 4th generation family-owned and operated landscaping team has been serving homeowners across Milton, Massachusetts, with expertly designed landscape plans and full-service installation and maintenance options made to keep your landscape beautiful year after year. Every landscape design project starts with a full assessment of your property so we can understand its unique needs, limitations, and potential. From there, we'll craft a detailed plan that aligns with your style preferences and will keep your landscape flourishing. Each landscape can be designed and built to include:
Hardscaping elements such as stone patios, retaining walls, and seating walls
Custom footpaths and stone driveways for charming character and curb appeal
Fresh plantings and mulched garden beds
Custom landscape lighting that's built to perfectly complement your layout and pathways
Drainage solutions that seamlessly wind across your property to manage drainage and mitigate pooling water or erosion
Ready to transform your home with a new custom landscape? Schedule a phone call and on-site consultation with our team today.
See the Difference a Professionally Designed Lawn and Landscape Can Make to Your Milton, Massachusetts, Home
Looking for inspiration? See how we design and build landscapes from the ground up so they make every property shine.
Bring Your Landscape Design to Life With
Full-Service Landscape Design and Installation Services
When you choose Molloy Lawn & Landscape, you've chosen a landscape design partner that will put your design preferences and the needs of your property first. We have over 60 years of improving, maintaining, and transforming residential landscapes across Milton, Massachusetts, and we've built the expertise to create long-lasting landscapes that stay beautiful year after year. Whether you love charming and traditional landscapes, chic and modern geometric landscapes, or anything in between, you'll love it best with a Molloy design. Our services include:
Fast communication

We'll provide frequent updates via text or email during every stage of your project. Get a call back within 24 business hours, friendly support from our full-time office staff, and enjoy the priority we place on building lasting relationships.

Full-service options

Choose Molloy for landscape design, build, and maintenance services. We do it all so you only have to pick up the phone once.

Our signature Molloy Promise

"My name is on the truck, I want you to call me back if you're not happy." We'll come back to solve the problem so you're always happy with our work.
Clients Love Our Personalized Approach and Attention to Detail
We love serving our local clients with high-quality landscaping services and enjoy working every day to beautify our community with long-lasting landscape installations. Our clients love our services in turn because they can rely on us for quick communication, landscaping expertise, and an unfailing work ethic. See what homeowners and business owners have to say about Molloy Lawn & Landscape:
Combine Our Landscape Design and Installation Packages
With Annual Landscape Maintenance for Long-Lasting Beauty
Take lawn care and landscaping tasks off of your to-do list with a single services provider. With Molloy Lawn & Landscape, you don't have to reach out to specialists for turf installation, expert tree care, new seating walls, or anything in between. We do it all, and we do it with excellence so you can enjoy complete peace of mind along with your pristinely maintained luxury landscape. We offer these landscaping services to homeowners and businesses in Milton, Massachusetts:
We Manage the Design Process From Start to Finish
Our seven-step process is built around your landscape style preferences and your schedule.
We can complete your landscape transformation in these seven simple steps:
If you're ready to get started, fill out our easy online form to let us know what you're looking for. One of our friendly experts will be in touch within 24 hours.
Creating Eye-Catching Landscapes
Across Milton, Massachusetts, for More Than 60 Years
Milton, MA
Dorchester, MA
Dorchester, MA
Quincy, MA
Quincy, MA
Hyde Park, MA
Hyde Park, MA
Braintree, MA
Braintree, MA
We're a family-owned and operated business that specializes in serving the Milton, Massachusetts, community. For over 60 years, we've been crafting lawns and landscapes built to thrive in our unique climate, and we're constantly innovating to adopt new techniques and best practices.
Our comprehensive array of lawn care, landscape maintenance, hardscaping services, and snow removal are available for homeowners and businesses in a seven-mile radius surrounding Milton, Massachusetts, including these communities:
Committed to Creating Luxuriously Landscape Designs?
Apply Today to Join Molloy Lawn & Landscape
We hire experienced landscape designers, buildings, and maintenance professionals who are committed to excellent customer service. Browse our open positions today to further your career in your community!
Bring Your Ideal Landscape to Life
With Landscape Design Services by Molloy Lawn & Landscape
Schedule a chat with our front staff and landscape designers to start creating a landscape you'll love for years to come.
Fill out our simple online form to get started.