Molloy Lawn & Landscape has been owned and operated for 50 years.
Fully Licensed. Fully Insured. Family Owned And Operated.
I'm John Molloy, the owner of Molloy Lawn & Landscape. At Molloy Lawn & Landscape, we know what it takes to keep customers happy and we'd like to show you why.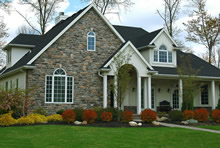 Here's to another 50 years!
I realize it is easy to say we are better or different. But, daily we work very hard to make sure our clients are thoroughly pleased with our quality and follow-up. Molloy Landscaping is approaching our 50 year anniversary this year, and we'd like to thank all every one of our clients!
If you are tired of lawn service companies that deliver poor quality, never call you back, have lousy communication skills, and are generally unprofessional and unreliable please consider giving Molloy Lawn & Landscape a try. Molloy Lawn & Landscape will show you why we have over 50 years in this industry.
Try us with no risk and zero commitment. If you are not impressed by our unique service you may walk away without any pressure or hassle.
Lawn Care Services Offered:
Lawn care
Lawn Maintenance
Lawn Sprinklers
Commercial Snow Removal
Tree Service
Landscape Lighting
Landscape Renovation
Call Us at 617-333-6900 today!
Click here for a free estimate! here.